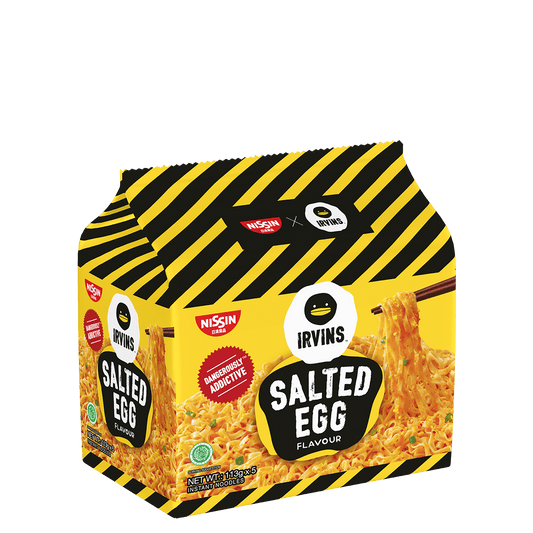 NISSIN x IRVINS Salted Egg Instant Noodle Packet
Sale price

S$6.98

Regular price

S$6.90

Unit price

per
You cannot add more than 40 items to the cart.
You cannot add more than 2 of this item to the cart.
Members enjoy free delivery for orders above $20
Includes 5 packets.

Now in packet form, indulge in this perfect combination of classic mee pok noodle and savoury salted egg seasoning topped off with spring onion and egg crumbs. 

This product contains wheat, egg, milk, soya, and barley.
What

people

say

about

this

product
Great Taste! Amazing!
Its good. Highly reccomended
Scrumptious
I love the taste than other brands. Highly recommended.
NISSIN Salted Egg Instant Noodle Packet
Delicious
This noodle tastes nice but the one in a cup is tastier and bold. I tried the spicy one but turns out ok, the noodle cup taste spicier.
Egg noodles
Noodles texture was nice. Only that the seasoning was a tat too rich.